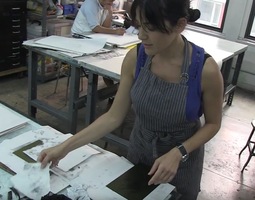 My photographic art focuses on lost (forgotten, thrown away, abandoned) things I find at home or on walks. I work in series, which sometimes consist of hundreds of images. I often depict commercially produced items – printed matter, technological tools – with intimacy. The meticulous writing by hand of my words is often a component of the work.
In addition to film and digital photography, I write and do printmaking, watercolor, videos, and drawings.
A note on my name: Born Varese Layzer, I changed my name to Varda Lazar in 2020.